So you're in the market for beagles and you are wondering how much they cost. There are many places to choose from and they can range in price.
What is the average cost of beagles? The average cost for a beagle is anywhere from $800 to $1,500. The average cost of adoption of a beagle is $250 to $500. There are plenty of websites that showcase dogs for sale or adoption. Many are legitimate and others are not. Finding a good breeder takes effort. Make sure to avoid puppy mills.
I have provided a few examples of places where you can buy beagles and how much it will cost you generally. Next, to the supplier, I will put the average adoption fee for your convenience. The dog market has good breeders and also the scammers. I am here to shed some light on this.
Reputable Beagle Rescues
Rescue NameLocationAdoption FeesArizona Beagle RescuePheonix, AZ$125-$350SOS Beagle RescueAtco, NJ$180Tampa Bay Beagle RescueTampa, FLunder 6 months: $400
6-24 months: $275
2-4 years: $200
4-7 years: $175
8+ years: $125Cascade Beagle RescuePortland, OR$295-$350Midwest Beagle Rescue, Education & WelfareWadsworth, ILUnder 6 months: $250
6 months-7 years: $225
8+ years: $150
Northern California Beagle Rescue
Elk Grove, CA
$250-$300
Colorado Beagle Rescue
Littleton, CO
Under 12 months: $300
1-5 years: $250
6-8 years: $225
9+ years: $125
Tall Tails Beagle Rescue
Freeport, ME
$200
Beagle Rescue League, Inc.
Yardley, PA
under 6 months: $325
Over 6 months: $250
1. Arizona Beagle Rescue
Location: Pheonix, Arizona
Adoption Fees: $125-$350
Arizona Beagle Rescue is an incredible Nonprofit organization that is devoted to finding a happy home for all of their beagles.
They are very serious about finding that perfect home that they suggest you evaluate if you are ready to support a beagle. I think that shows how responsible and aware they are of what they do.
All of their beagles are vaccinated and they have a current medical history of each dog so you are not getting duped when you buy your dog.
They also provide the information of the vet that they have been seeing so you can have a seamless transition with the dog's medical needs if any.
They get to know their dogs so that when you buy them they can help out with the personality traits and quirks. If at any point you cannot handle the beagle, you can give it back to the shelter at no cost to you.
2. SOS Beagle Rescue, Inc.
Location: Atco, New Jersey
Adoption Fees: $180
SOS Beagle Rescue, Inc is a great beagle rescue organization that seeks to find homes for and help beagles that have been either abandoned and/or neglected.
The main chapter is located in New Jersey. They have two other chapters in Tennessee and Alabama.
I appreciate the functional approach of SOS Beagle Rescue. They seek to find a home but also want to teach the community about how to care for beagles.
They are huge in making sure that the beagles are treated with the best of care while they are with them. When a beagle is bought, they will give some pointers and advice on how to care for your beagle.
All beagles in our care will be raised in a secure, nurturing environment.

SOS Beagle Rescue, Inc. Vision
They also are aware that overpopulation can be a problem and a factor to why so many dogs do not have a home so they spay and neuter all of their beagles before they are adopted.
3. Tampa Bay Beagle Rescue
Location: Tampa, Florida
Adoption Fees: $125-$400
Tampa Bay Beagle Rescue is a volunteer group that takes care of beagles until they can find a new home. They generally bring in abused and/or neglected beagles and rehabilitate them.
They have a process they go through to find the correct animal for you and the correct human for the animal. They have a really great foster care system of homes that will take the dogs in for a certain amount of time.
You can either adopt or sign up to foster the beagles so they learn to be comfortable with humans and recover from the abuse they once had.
If you are in Florida and you are looking for a beagle to adopt, give this place a look. They are really great!
4. Cascade Beagle Rescue
Location: Portland, Oregon
Adoption Fees: $295-$350
Back in 2005, Cascade Beagle Rescue was formed when some incredible people noticed the immense amount of beagles being left at shelters by their owners.
The organization has been around now for almost 15 years and they still are making a difference for beagles in Oregon.
Our mission is to take unwanted, neglected, abused, homeless beagles, and beagles at risk of euthanasia and provide them with emotional, medical, and behavioral support so that they can be adopted into loving permanent homes.

Cascade Beagle Mission Statement

Because of how long this rescue has been running, they are well known and proud members of the Animal Rescue Association of America. These people love their beagles.
You can sign up to foster dogs until they find the home that they need. If you would rather adopt, there is a specific process and application that you can do to figure out if you are the right home for any dogs they may have.
5. Midwest Beagle Rescue, Education & Welfare
Location: Wadsworth, Illinois
Adoption Fees: $150-$250
One of the big things that Midwest Beagle Rescue, Education & Welfare (BREW) does is rescuing beagles from high-kill shelters.
They also provide opportunities to educate and give people information on proper pet ownership. I think that teaching others how to own pets is such an incredible idea.
The beagles are spayed/neutered and dewormed. Many different medical tests will be done to make sure that the dog is in top shape before being adopted.
They will also have been given shots and a microchip will be put in them for identification. The adoption fee covers all of this.
6. Northern California Beagle Rescue
Location: Elk Grove, California
Adoption Fees: $250-$300
Northern California Beagle Rescue is a nonprofit organization that is run completely by volunteers out of the goodness of their hearts. They believe in finding good homes for beagles and education the public on dog rescue.
They have this unique idea called "The Sleepover Program." Before the beagle is adopted they have a trial period for about two weeks to see how well the dog does outside of the rescue and if they are ready to be in a home.
If everything goes well, the papers are signed and then the dog is adopted.
This program is such a great idea to see if the dog is fit for a family or if they need more time. This really focuses on the dog's health and ability to be comfortable around humans.
7. Colorado Beagle Rescue
Location: Littleton, Colorado
Adoption Fees: $125-$300
Colorado Beagle Rescue is run completely by volunteers. Generous donations are what keeps them afloat and take care of necessary medical needs of the dogs.
They do not keep the dogs in a shelter before adoption. They are kept in a house or foster home until the adoption process is finished.
8. Tall Tails Beagle Rescue
Location: Freeport, Maine
Adoption Fees: $200
Tall Tails is all about finding homes for unwanted beagles. They do not want them to suffer so they strive to find all beagles who need a new home.
All of their dogs are examined by a veterinarian.
They have updated shots and are either spayed or neutered. They know their dogs well and they want to find the best home that fits with their personality.
9. Beagle Rescue League, Inc.
Location: Yardley, Pennsylvania
Adoption Fees: $250-$325
To work cooperatively with research facilities and shelters to rescue, rehabilitate and re-home unwanted beagles while providing public education about responsible beagle ownership.


Beagle Rescue League, Inc. Mission Statement

Beagle Rescue League has gone through some difficult times but they have held strong with their dogs and working with shelters and research to provide the best homes and relocation of these amazing dogs.
Their dogs are all up to date medically as per usual with rescues.
Good Pet Shelters
Shelter Name
Location
Adoption Fees
Beagles and Buddies Sanctuary
Apple Valley, CA
$150-$750
Heartland Animal Shelter
Northbrook, IL
Under 6 months: $400
6 months-8 years: $250
8+ years: $150
Lexington Humane Society
Lexington, KY
$79-$249
Save A Dog, Inc.
Sudbury, MA
Under 6 months: $550
7-11 months: $450
1+ year: $425
9+ years: $300
10. Beagles and Buddies Sanctuary
Location: Apple Valley, California
Adoption Fees: $150-$750
Beagles and Buddies Sanctuary has rescued many dogs from off of the streets and pounds in hopes to be able to find proper owners for them.
When each dog comes to the facility, they are given a medical exam and treatment to see how they can most help the dog before finding a home for them.
As per usual, the dogs are spayed or neutered before going to a new home. The vaccines are also up to date for each individual dog.
They try to have their dogs interact and mingle with each other to build healthy relationships before going to a new home.
11. Heartland Animal Shelter
Location: Northbrook, Illinois
Adoption Fees: $150-$400
Heartland Animal Shelter was founded by Dr. Herbert Preiser in 2002 when he decided to make a difference in helping animals who were going to be euthanized because of overpopulation.
One of my favorite things about this place is that they really care about showing love to the animals there.
They want them to be healthy and if possible, find a good home that fits them. Their love and devotion can be seen in this video that they created.
Among all of the animals are beagles here and there. You can either foster a beagle to see how they are in a home or even adopt them if it works for you.
12. Lexington Humane Society
Location: Lexington, Kentucky
Adoption Fees: $79-$249
The Lexington Humane Society is the largest pet adoption agency in Central Kentucky. The amazing thing is that they depend only on private donations, grants, and community support.
"To advocate the compassionate treatment of animals; educate the community on responsible, lifelong pet ownership; and promote adoption as the best option when searching for a new pet."

Lexington Humane Society Mission Statement
They teach the community on proper care for animals and the fair treatment of all animals regardless of what kind. They spay or neuter their animals as well. They will even do it for an animal that you have previously owned.
13. Save A Dog, Inc.
Location: Sudbury, Massachusetts
Adoption Fees: $300 – $550
Save A Dog, Inc. is a humane society that works with animal shelters all over Massachusetts. With so many dogs being euthanized, they do whatever they can to save as many dogs as possible. Since they have started they have saved over 4,300 dogs.
They will take in any dog in all kinds of conditions. Beagles have been found here. Just keep your eyes open and you will find one. Dogs are vaccinated but only as much as is needed because they do not want to overload the dogs.
Credible Breeders
| | | |
| --- | --- | --- |
| Breeder Name | Location | Cost |
| Quail Ridge Pocket Beagles | Salado, TX | Call for current price |
| Dutton Beagles | Newman Lake, WA | Call for current price |
| Crouse's Windy Hill Kennel | Delta, PA | Call for current price |
| Blackhawk Kennels | Raiford, Florida | Call for current price |
| Country Kingdom Beagles | Warsaw, Indiana | $900-1200 |
14. Quail Ridge Pocket Beagles
Location: Salado, TX
Adoption Fees: Call for current price
This breeder specializes in pocket beagles. Pocket beagles are a breed smaller than the average beagle. They have a healthy litter of 6 on average which each pair of beagles.
They do not name their dogs because they believe that is a special experience for the owner. They color code the collars so they differentiate each puppy.
15. Dutton Beagles
Location: Newman Lake, Washington
Adoption Fees: Call for current price
Dutton Beagles are really into their dogs. They want the dogs to be happy so they talk to the buyers and get to know them. They have community events where they educate and enjoy beagles.
All of their beagles are AKC and/or NKC registered. They are completely up to code and they are well respected in their area.
16. Crouse's Windy Hill Kennel
Location: Delta, Pennsylvania
Adoption Fees: Call for current price
Crouse's Windy Hill is a family run business. They have a lot of experience with beagles and all of their dogs are registered with AKC.
17. Blackhawk Kennels
Location: Raiford, Florida
Adoption Fees: Call for current price
Blackhawk Kennels have been breeding for over 20 years. They know their stuff well. When you buy a pup they will give you the medical history of the dog. They excel in quality dogs.
18. Country Kingdom Beagles
Location: Delta, Pennsylvania
Adoption Fees: $900-$1200
This place has high-end dogs. Some of the dogs they are selling are show dogs and have won awards. All of their beagles are AKC registered.
They are not very big but they have quality dogs.
Places to Adopt Beagles Online
I personally do not buy beagles or any dogs online. That is just the way I operate but if you are okay with that, here are a few places that are reputable.
19. Adopt-a-Pet.com
Average Fee:$150
Adopt-a-Pet.com is a company that helps put the spotlight on private owners and animal shelters. It helps them get their animals out to families that will care for them for a long time.
I have seen their dogs range from a lot of prices. Anywhere from $30 to $250 for a beagle. There are pure breeds as well as mixed.
They include needed information like what breed the dog is, age, sex, size. They even add things like if the dog is neutered, has its shots up to date, or even if they need an experienced dog owner.
One of the perks that Adopt-aPet.com has it they have a little story about the animal which is about two paragraphs long.
20. American Kennel Club (AKC)
Average Fee:$400
American Kennel Club prides themselves on having pure bloodlines and champion level dogs. AKC has those who sell with them register their dogs under AKC registration.
Now, AKC registration does not always mean that the dogs are going to be amazing. However, their restrictions and registration requirements ensure that your dog will not have a lot of problems commonly faced by those not registered.
The registration basically shows that the sire and dam have been screened for genetic diseases, the puppy is well-socialized, healthy, etc. If a dog owner does not have registration papers, you should be a little suspicious.
The papers could come from any recognized organization.
Most AKC registered dogs cost around $400 or more. Registration can show quality and generally means the dog is a good one.
Like anything in life, you generally get what you pay for, especially if it is registered by a recognized organization.
21. Petfinder
Average Fee:$400
Petfinder is another website devoted to allowing others to sell their dogs online and reach out to a wider audience. Of course, any resource can be abused so the quality of each dog is only as reliable as its owner.
That being said Petfinder is pretty trustworthy.
The adoption fee is around $400 for Beagles that I found in my area. They also come with a slew of information about house training, health, preferences, and a story about who the dog is.
Petfinder is similar to Adopt-a-Pet.com in many ways. Both are good places to adopt pets. I would recommend both.
Places You Never Want to Buy a Beagle From
PuppySpot
Average Fee:$1,950
You can buy puppies straight from this place but I would not recommend it. I have read a lot about the problems that their dogs tend to have and I would not recommend it. Many people found that their dogs ended up having a congenital heart disease.
This is not a place to adopt them from. They sell dogs outright from their breeding. Once in a blue moon somebody fell in love with the dog they got from PuppySpot and wrote a good review but it cannot outweigh the many other ones that felt as if they were scammed.
I would not trust this place for buying dogs.
Puppy Mills
Average Fee:$1,000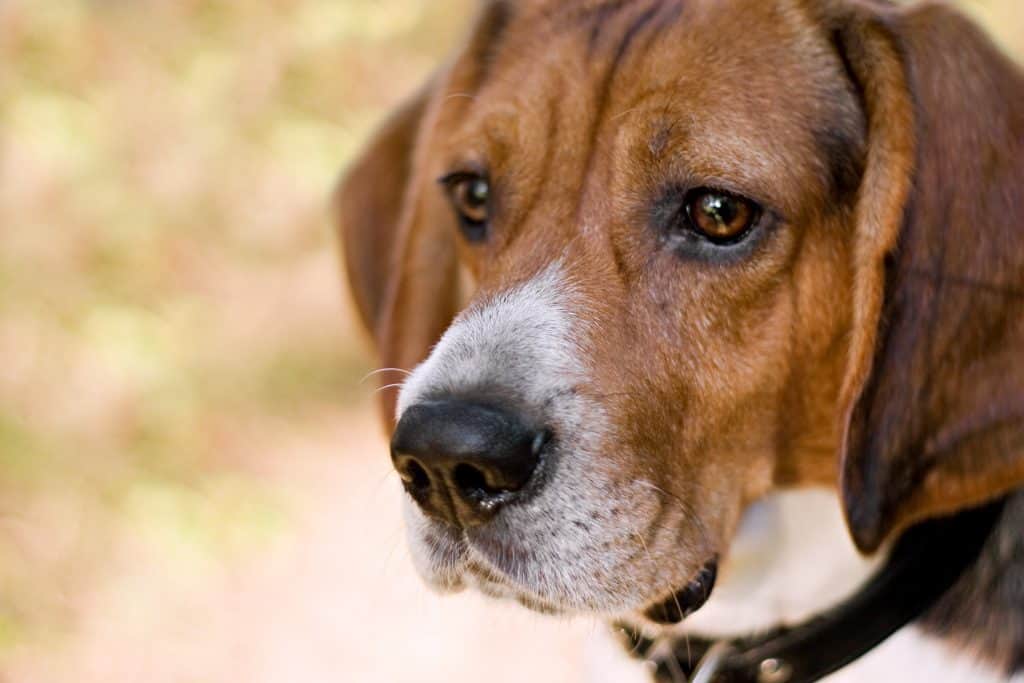 Do not ever think about buying a dog from a puppy mill. Many animal stores are selling you a dog from a puppy mill. Puppy mills produce dogs only for profit and they are unethical with their treatment of animals.
Do not ever support them. Purchasing a dog from a shelter is a much better way of spending your money and cheaper for that matter.
How Do I Know If a Dog is From a Puppy Mill?
Here are some signs to look for if the dog is from a puppy mill:
Unknown Parents – If the breeder cannot tell you who the parents are or cannot show you them, do not buy the dog. If the breeder is a good breeder, they will know their dogs. These people selling you the dog might even be secondhand sellers.
Breeds Lots of Dogs – Good breeders specialize in ONE breed. Maybe two, but that is rare. Puppy mills breed dogs of all kinds like they are going out of style.
Not Vaccinated – Since puppy mills are only in it for money, they will not waste money on things they deem unneeded. Vaccinations are one of those. Always, always ask if the dog and the parents of the dog have been vaccinated.
"Let's Meet Somewhere" – When you buy a dog, you should be able to see where it lived and how it was treated, along with knowing who the parents are. You are about to buy a dog that costs a good bit of money and if they try to get you to not see where it lived, it was born and raised in a puppy mill.
These are just a couple of examples. If you feel like anything is sketchy or slightly off, do not go through with it. The breeder should be as transparent as possible.
PetClassifieds.us
Average Fee: $400
PetClassifieds.us is an online place to sell and adopt animals. Most of the beagles average around $300 to $400 dollars. Something about the website seems off to me.
I personally do not buy dogs online. I prefer to buy them in person and see where the dog comes from.
It is free to sell animals on there and to put them up for adoption. It is the Craigslist for pets when it comes right down to it.
If you were to buy a dog from them, ask a lot of questions and research a lot about dogs. Use your discretion. Watch out for potential puppy mills. Be a little cynical if you must because people do take the opportunity to scam sometimes.
Craigslist
Average Fee: $300
There are plenty of beagles for sell on Craiglist. Anywhere from pure breeds to mixes. The bigger the area, the better the chances. Also, if you live in a cold climate (i.e. Minnesota, Idaho, etc.) then the likelihood of dogs for sell on craigslist might be slightly less because beagles do not do well in cold climates so fewer people have them.
The only problem I found on Craigslist is that there is not always a price put on them. Lots of people like to wager and some just want to get rid of the puppy so they put it up for free.
Sometimes they will put a set price and it is around $300 dollars for Beagle pups.
I personally do not buy dogs off of someone on Craigslist for a couple of reasons. One, I do not know how well they have been bred. Two, Craigslist has no standard for what kind of dogs can be sold on their website.
The dog could have come from any circumstance. Most dogs bought off of Craigslist have behavioral problems.
That being said, if you still want to buy a dog off of Craigslist, there are some things you will want to know.
You need to be a little bit cynical. Read between the lines! Generally, when someone sells something, they try to be honest but still make the sell so they will beat around the bush. Let's talk about different phrases I have noticed that people use:
"Semi potty trained" – Yeah, that means they are not potty trained. Anybody who says that means that their dog pees on the floor often enough but not all the time. You do not want your dog to pee on the floor. If you feel like you can potty train and you are up to the challenge, then go for it! Otherwise, do not buy that dog.
"Has lots of energy" – This means that you will be annoyed and ready to get rid of this dog in a couple of days. They will eat things that they should not and make a mess of your house. If any other animals are nearby they will not know how to interact correctly. Prepare to find holes in your yard as well.
"Needs someone who knows what they are doing/dominant owner" – Untrained Dog. They did not even bother teaching it and now they are trying to pass it off to someone else. The dog will not have appropriate behavior with a leash, when someone comes to the door, or how to behave around humans.
"The dog needs someone to be around frequently" – This dog has a problem with you leaving and it is called "Separation Distress." It is not common but the dog will pee all over the place. Displace things in the house. A problem like this could take months to get over and how can you function in a normal life with a dog like this. You would not even be able to go to the store to get bread.
These are just a couple of things that I have noticed. I wanted to give you an idea of what to look for. Read into what is being said and you should be able to decipher what they are really saying.
Sometimes you will find that the person on Craigslist knows what they are talking about. You can tell by the information that they put on the ad.
I know that what I have said makes me sound pretty heartless but if you do not know what you are getting into, then you need to be aware.
I hope that this helped even a little to show you how to find dogs that will not give you so much stress and money cost down the line.
Related Questions:
How much should I budget for my dog per month? A dog generally costs about $1,270 dollars for the first year and $500 dollars for each consecutive year. Most of this will go to food. Make sure you study what food is best for your dog and be smart with your usage.
Is pet insurance worth it for a dog? Pet insurance is mostly only worth your time if a terrible catastrophe happens. That is not very common. It only costs about $22 a month, assuming your dog does not have any preexisting problems. It is about the price of a normal checkup. If you feel that is needful, get it. Otherwise, I would not bother.
How long do beagles live in human years? Beagles live to be about 12 to 15 years old. This is pretty average for dogs. If your beagle lives this long, it lived a good, healthy life. Take good care fo your beagle and it should live about this long. Enjoy your dog!