About Embora Pets
Welcome! We're so glad you are here. Embora Pets is a website full of resources created for pet owners by pet owners. Our team collectively has over 100 years living and caring for all types of pets and even a few exotic pets too!
About Jen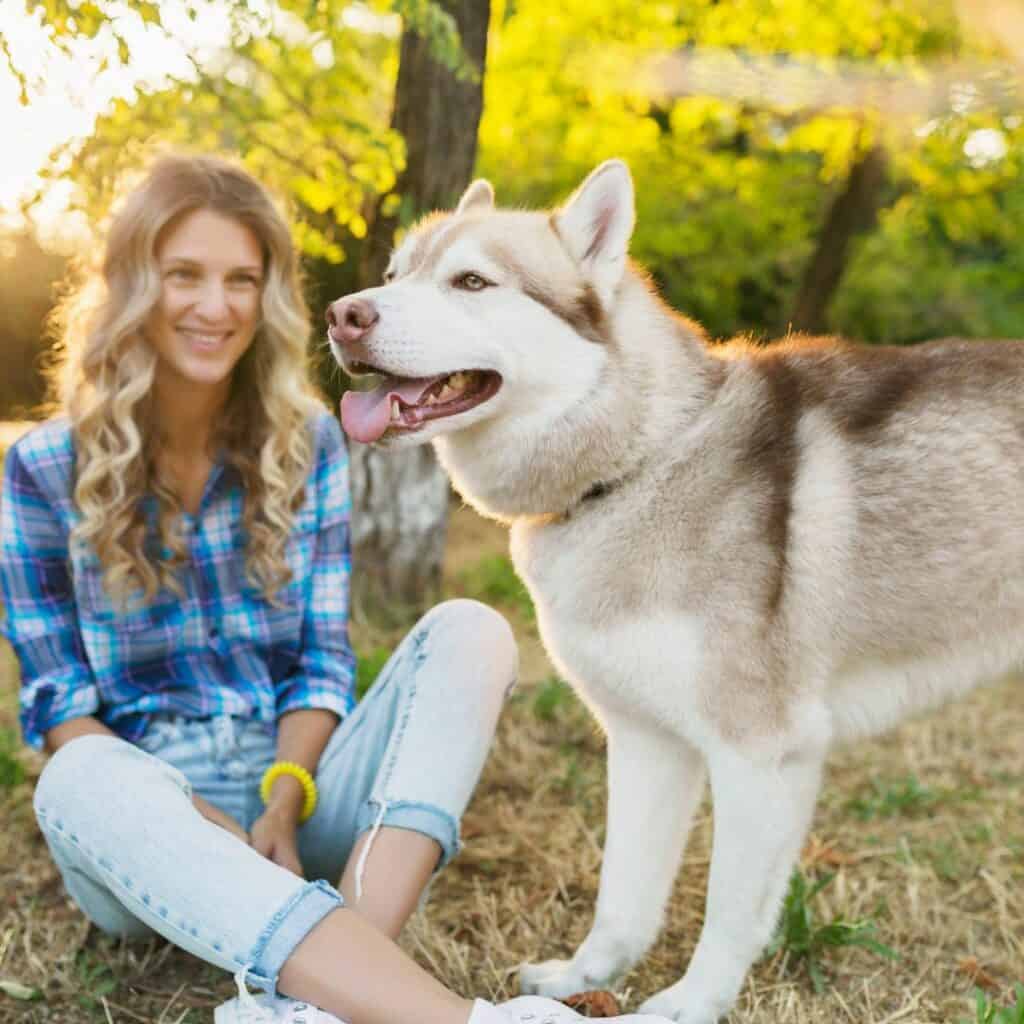 Hi, I'm Jennifer Nelson (Jen), the founder and voice behind Embora Pets. I am a pet lover and have been active in animal rescue for over 20 years. I've helped rescue dogs, cats, birds, and even exotic pets like snakes, and axolotls (what is an axolotl – beginners guide).
What you'll find on Embora Pets
Today, my blog and brand Embora Pets reflects a more diverse range of pet resources for dogs, cats, and birds. However, when I started 4 years ago, I focused a lot on snakes and axolotls.
Thanks to my amazing team, we have published over 800+ pet-related articles across 6 key categories:
Axolotls
Find answers to key questions about owning and caring for your pet Axolotl. Some of our top axolotl articles include:
Axolotl Price: How much do Axololts cost
Axolotl Food: What can Axolotls eat
Birds
Interested in owning a Parakeet? We have fantastic parakeet resources for anyone looking for answers.
Parakeet Food: What can parakeets eat (a complete list)
Parakeet Behavior: Parakeet Behavior Meaning
Parakeet Mating Guide: How do parakeets mate
Cats
Looking for real answers to common cat problems? Answered by Dr. Sara Redding Ochoa, DVM.
Do cats get autism? (Vet Answers)
Dogs
Whether you already own a dog or you're looking to add one to your family, find real answers to common questions.
Do German shepherds get cold: German shepherd cold tolerance
Cavapoo puppy coat change: Will my Cavapoo be curly
When is a cocker spaniel fully grown: Cocker spaniel growth stages
Fish
Curious about Betta Fish? Check out these helpful betta fish articles:
Betta fish fin rot: What does betta fin rot look like
Red betta fish turning blue: Why is my red betta fish turning blue
Whether you already own a snake or you're trying to figure out which snake to buy. We have real answers to your snake questions.
Can pet snakes feel love: Are snakes friendly
Corn snake pros and cons: Are corn snakes good pets
Male vs female snake: Difference between male and female snakes
Fun Facts About Jen
I grew up outside of Charlotte, North Carolina, but today I live on the outskirts of Raleigh with my husband (Mike), two children, and our rescue Husky (Shiloh).
As an introvert, I found my calling in writing and sharing what I have learned over the years, caring for rescue animals, and having pets of my own.
While I absolutely adore all pets, I find snakes and axolotls fascinating.
Meet Our Team
As I mentioned earlier, Embora Pets has truly been a team effort and still is to this day. Let me take a moment and introduce you to our team. Many of which have written for us for many years.
---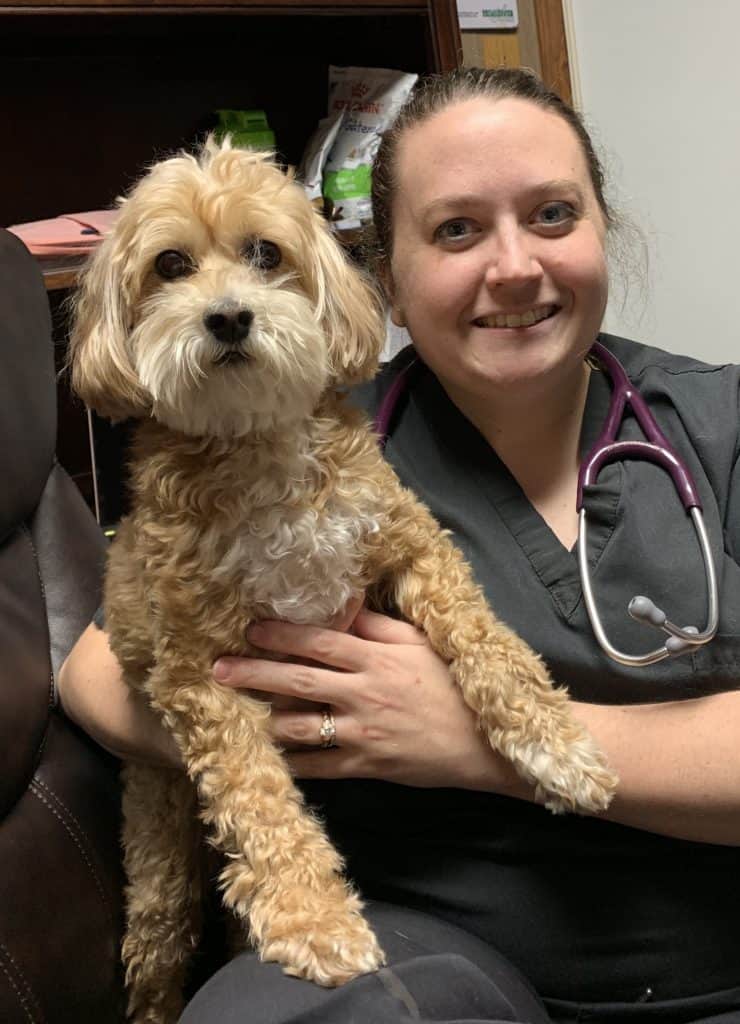 Veterinarian Advisor, Content Creator
Dr. Sara Redding Ochoa, DVM
Dr. Sara Redding Ochoa is a graduate of St. George's University with a Doctorate in Veterinary Medicine.
She has been practicing Veterinary Medicine since 2015, treating small and exotic animals. She owns a dog, cat, rabbit, and tortoise.
She has extensive knowledge of treating all species of animals with a passion for surgery.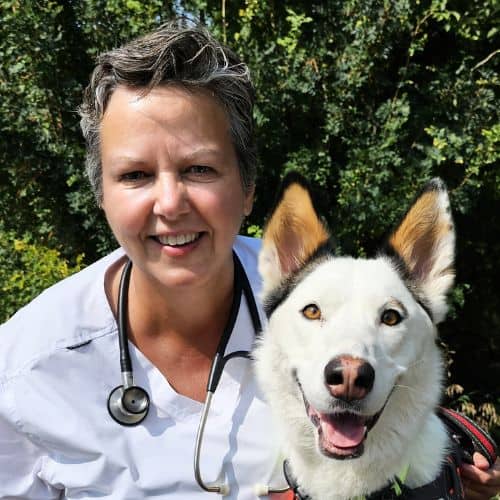 Veterinarian Advisor, Content Creator
Wendy Wilkins, DVM, PhD, is a seasoned veterinarian and epidemiologist, boasting 25+ years across clinical practice, research, academia, and regulatory veterinary realms.
She is also the editor and a content creator for Cat BYTES, a website committed to making sure pet owners get the correct information they need in a way that is accurate, accessible and easy to understand.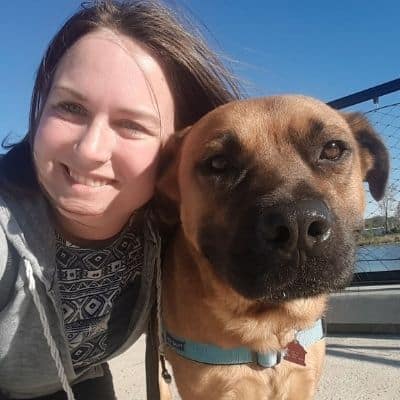 Senior Writer, Content Creator
Coral Dawn Drake, Pet Lover
From the tiniest Chihuahua to the greatest of Danes, Coral is simply obsessed with dogs.
Coral has been working with dogs professionally for nearly a decade. Previously, she managed a private dog daycare and worked as a liaison at the University of Florida Small Animal Hospital.
Coral has been a key contributor to the success of Embora Pets for many years.
---
Embora Pets Mission
The unconditional love and attention you get from having a pet in your house is an experience I believe everyone should have. As a child growing up, if I had a bad day at school or something was bothering me, I always knew when I got home our dog Ginger would be there to cuddle with me and make me feel better.
Our mission at Embora Pets is the educate new and current pet owners with helpful information to make pet ownership a rewarding and emotionally positive experience. Yes, we all face challenges with our pets, but Embora Pets wants to be your go-to resource for raising a happy and healthy pet.
Embora Pets Is Everywhere!
Embora Pets has been featured on thousands of sites across the web.