So, you're interested in getting adding a German Shepherd puppy to your family. But how much does one cost? Where can you buy them? Let me help you get started.
First, how much does a German Shepherd typically cost? The average cost of a German Shepherd puppy is between $500 and $3,000, which depends on the location and the breeder you're purchasing it from. If you're wanting to adopt, it's going to cost between $300 to $600.
Below, you'll find more information about different breeders and adoption centers and their price for German Shepherds. If you want a GSD and you don't know where to look, hopefully, I'll be able to give you an idea.
Where you can Buy a German Shepherd
There are nearly 14,000 pet adoption shelters available all over the United States. The first place you can look is at your local shelters. If you just Google "pet shelters near me," you'll immediately find out where these places are.
You can also try going to The Pet Shelter Project and AdoptaPet.com to check if anyone is offering a German Shepherd for adoption within your area (you're not guaranteed to find one this way, but it never hurts to see try all options).
Another way is through breeders. There are many responsible breeders in the United States, but if there is someone you're interested in doing business with, be sure to look into their business to ensure they are reputable. Again, a quick Google search can help you find if there are any breeders near you.
A third place you can look to buy a German Shepherd is online. The best website available is Craigslist. There are several listings of different breeds of puppies. The prices are also going to run at a lower price.
But before you go out and purchase a German Shepherd from a puppy, you should be very careful about with Craigslist. Sure, you can get a German Shepherd for $200 or $300 dollars, but these dogs might have severe behavior problems or even disease.
If you insist on pursuing Craigslist, here is one piece of advice I wanted to offer:Read the description and read between the lines of that description.
If there's a puppy that you like, read the description with skepticism and critical thinking. Ask yourself, "What exactly do you mean by this?" or "Why is this a requirement?" For example, if the seller says the GSD is "very protective," it could mean they have territory problems or aggression. Or if they "need an experienced owner," it could mean the dog is untrained.
For more advice on identifying descriptory red flags and how to be smart and safe on Craigslist, check out this article here.
Lists of Pet Shelters / Breeders and their Adoption Prices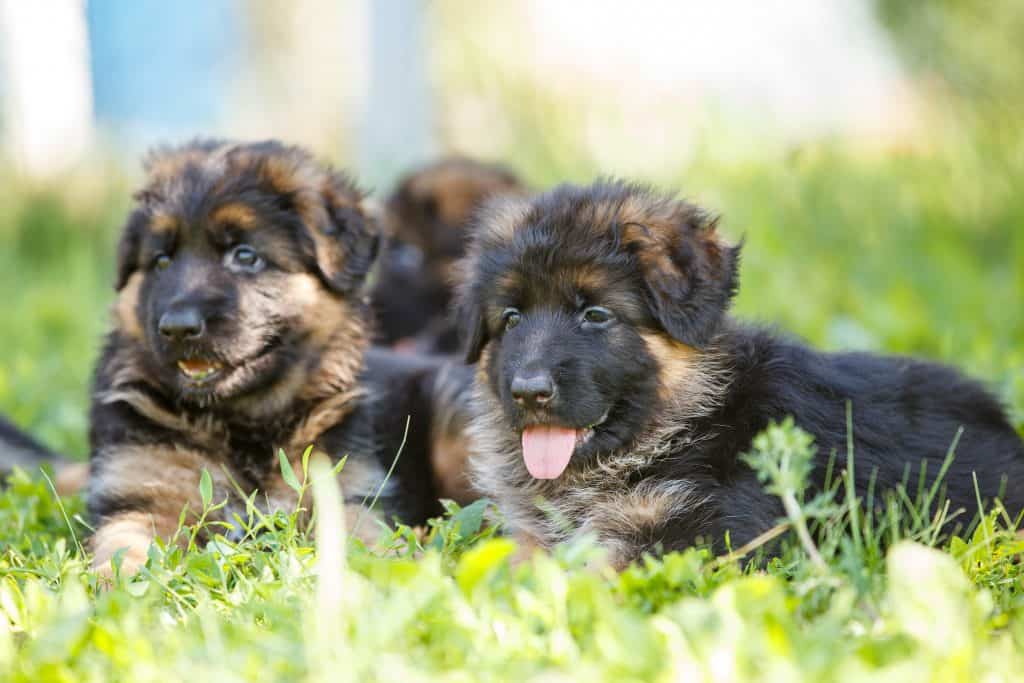 German Shepherd Rescues
Shelter Name
Location
Adoption Fee
All Shepherd Rescue
Baltimore, MD
$300
Front Range German Shepherd Rescue
Larkspur, CO
Puppies: $350 – $450
$300 for any dog betwen 1 to 6 years old
$100 for dogs over 6
Mid-Atlantic German Shepherd Rescue
MD, DC, VA, PA, & DE
Dogs under 7 years: $350
7 years and older: $200
Southeast German Shepherd Rescue
Mooresville, NC
$250
German Shepherd Rescue of New England
Wayland, MA
Puppies and Adults: $300
Senior or Special Needs: $150
German Shepherd Rescue & Adoptions
Raleigh, NC
$250 – $300
CHAR-WILLS German Shepherd Rescue
Schuylkill County, PA
$300
Shenandoah Shepherd Rescue
Stephens City, VA
6 and under: $325
7 and up: $250
Vegas Shepherd Rescue
Clark County, NV
$125 – $375
Western German Shepherd Rescue of Los Angeles
Los Angeles, CA
$150 – $500
1. All Shepherd Rescue
We believe in connecting the right dog to the right family. We will do our best to find your perfect match.

All Shepherd Rescue
This German Shepherd rescue keeps all of their dogs in foster homes, where they are trained and treated with love.
The rescue currently has a small selection of dogs (10 as of writing this article), with a handful of them being crossbred. They have males and females available.
Location: Baltimore, MD
Cost: Adoption fee is $300 for all dogs.
2. Front Range German Shepherd Rescue
This organization has been running for 11 years, and in 6 of those years, they have so far rescued and given over 600 German Shepherds good homes. They have both male and female, and a majority of them are purebred.
Location: Larkspur, CO
Cost: $300 for any dog between 1 and 6 years old, $100 for dogs over 6 years old, and puppies range between $350 and $450 (depending on the age).
3. Mid-Atlantic German Shepherd Rescue
Since its founding in 1999, the Mid-Atlantic German Shepherd Rescue boasts over 4,000 adoptions.
Adoption from this rescue reaches across the Mid-Atlantic. All dogs are vaccinated and spayed/neutered (unless they are too young or adopted before). They have a wide variety of different-colored German Shepherds: the normal mix of black and brown that you're familiar and completely white!
Their selection is larger than most of these rescues we've looked at- a result of a recent case that occurred earlier in the year, when hundreds of German Shepherds were rescued from a hoarder. This rescue acquired 38 of these dogs, but they're in the process of treating them, so it might be a while before those particular dogs are ready to be adopted.
Location: Reaches across Delaware, Washington D.C., Maryland, Pennsylvania, and Virginia
Cost: All dogs under 7 years are $350, and senior dogs 7 years and older are $200.
4. Southeast German Shepherd Rescue
Our 100% volunteer organization is committed to rescuing displaced, neglected, or unwanted GSDs from high kill shelters and unfit homes; rehabilitating them with proper medical care, nourishment, and socialization; and rehoming them into caring and responsible forever homes where they are able to thrive as alert, loving, and loyal family members.

Southeast German Shepherd Rescue's mission statement
The Southeast German Shepherd Rescue adopts the three big R's: Rescue, Rehab, and Rehome. This rescue operates primarily in North Carolina, Virginia, and Maryland. They currently have about 15 dogs available for adoption.
Location: Mooresville, NC
Cost: $250 for all dogs.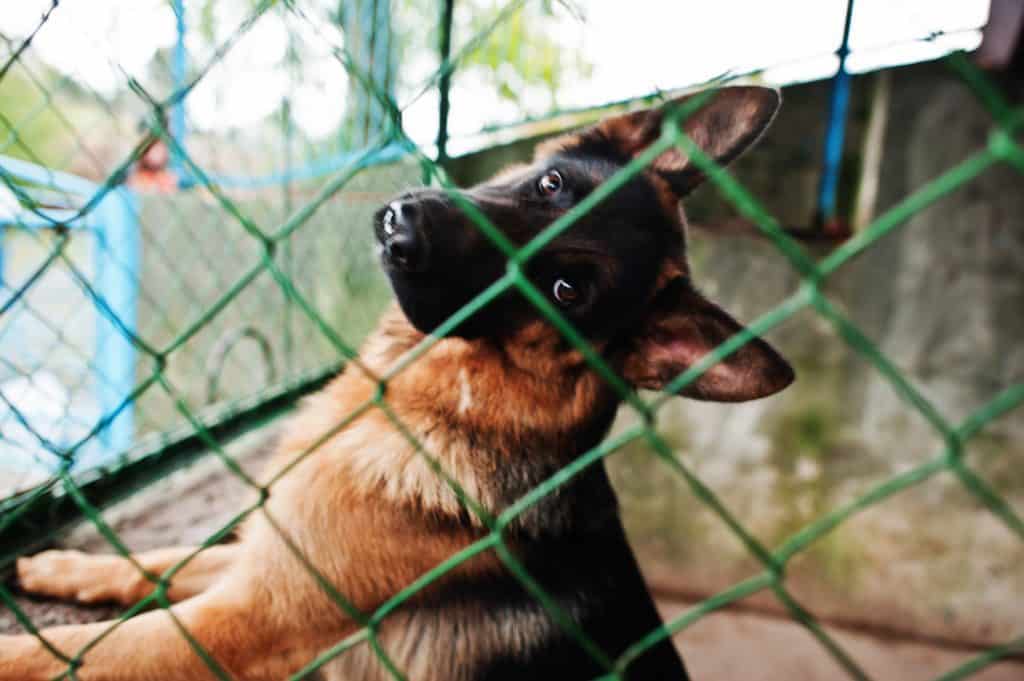 5. German Shepherd Rescue of New England
…dedicated to providing veterinary care, evaluation & adoptive homes for the countless numbers of German Shepherd Dogs who are left in pounds to await uncertain fate, are owner surrenders (divorce, death, etc.), or are from abuse or neglect situations. We help provide a safe harbor for German Shepherds that might otherwise be destroyed.

GSRNE's mission statement
This rescue has some requirements that you must meet in order to adopt from them:
No children under 7 years old
Must have a home with a fenced yard
Must reside in the six New England states (Massachusetts, New Hampshire, Maine, Vermont, Rhode Island, and Connecticut.
Location: Wayland, MA
Cost: Puppies and adults are $300. Senior dogs or dogs with special needs are $150.
6. German Shepherd Rescue & Adoptions
This rescue is based in Raleigh, NC, but they are also branched to South Carolina and Virginia. You must be from these places in order to adopt from this rescue. Most of their dogs available are under 4 years old.
Location: Raleigh, NC
Cost: $250 to $300 for younger dogs. Senior dogs are not specified, and you may have to call to inquire.
7. CHAR-WILLS German Shepherd Rescue
Since 1994, the CHAR-WILLS rescue has given over 500 GSDs (and even some cats!) a home. A majority of their German Shepherds range between 9 months and 3 years old.
Location: Schuylkill County, PA
Cost: Each dog costs $300.
8. Shenandoah Shepherd Rescue
We are very passionate in our belief that every dog deserves a chance at life in a good home, no matter where they come from.

Shenandoah Shepherd Rescue
Founded in 2017, Shenandoah esteems themselves for rescuing over 800 dogs (and counting) since then. They have dogs as young as 3 months and as old as 10 years old, with most of them between 1 to 3 years old.
Location: Stephens City, VA
Cost: Dogs 6 years and under cost $325. 7 years and older cost $250.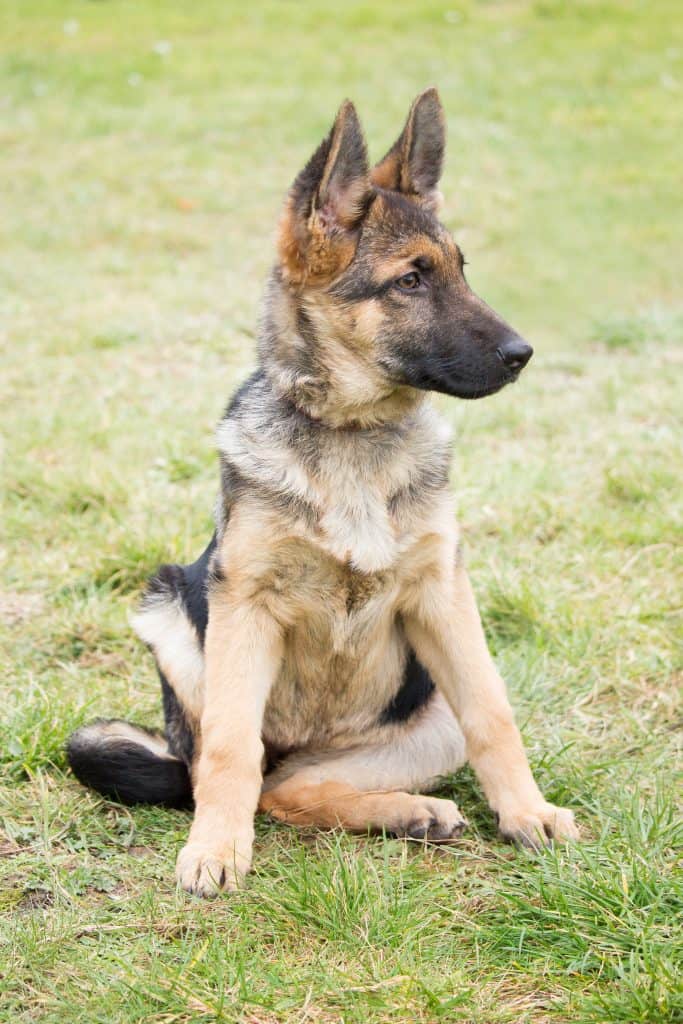 9. Vegas Shepherd Rescue
We will not settle for mediocrity – not in our members, volunteers, facility or adopters. Our commitment to the highest quality of care for our dogs will not waiver. We will continue to educate and inform the general public and our followers with information to support the breed. Our love and passion for German Shepherd dog drives us to do what is best for our dogs. To treat each dog as if it were a member of our family and act in their best interest.

Vegas Shepherd Rescue's Vision Statement
Most of the dogs they have range between 1.5 and 4 years old, with a couple of them 7 years and older.
Location: Clark County, NV
Cost:Varies from $125 to $375, with $325 the price for most dogs
10. Western German Shepherd Rescue of Los Angeles
Since 2003, this rescue has helped over 13,000 German Shepherds find a home.
Location: Los Angeles, CA
Cost: Standard is $345. Puppies are $445. Price ranges $150 to $500 (depends on the dog's age, training level, temperament, if they're new arrivals, and medical conditions)
All-Breed Pet Shelters
Shelter Name
Location
Adoption Fee
Chilton County Humane Society
Clanton, AL
Puppies & Adult Dogs: $125
Dogs 6 years old and over: $50
BARC Shelter
Brooklyn, NY
$250
AARF Animal Rescue and Sanctuary
Mayer, AZ
$175
Gateway Pet Guardians
St. Louis, MO
Dogs under four months old: $250
Over four months old: $195
Pet Haven of Minnesota
Minneapolis, MN
Puppies: $450
Adult: $400
Senior or Special Needs: $220
Senior AND Special Needs: $125
(does not include sales tax)
The Humane Society of Sarasota County
Sarasota, FL
Puppies (up to 6 months): $150
Adult (6 months to 7 years): $85
Senior (7 years or older): $55
Heartworm Treated Adults: $135
Heartworm Treated Seniors: $105
11. Chilton County Humane Society
Location: Clanton, AZ
Cost: $125 for puppies and adult dogs. Dogs 6 years old and over cost $50.
12. BARC Shelter
Location: Brooklyn, NY
Cost: Dogs are $250.
13. Animal Rescue and Sanctuary (AARF)
Saving One by One… Until There are None.

AARF motto

Location: Mayer, AZ
Cost: Dogs are $175.
14. Gateway Pet Guardians
Location: St. Louis, MO
Cost: Dogs under four months cost $250, and dogs older than four months are $195.
15. Pet Haven of Minnesota
Location: Minneapolis, MN
Cost: *Prices BEFORE sales tax.* Puppies cost $450, Adults $400, Senior or special need dogs are $220, and Senior canines with special needs are $125.

16. The Humane Society of Sarasota County
Location: Sarasota, FL
Cost: $150 for puppies (up to 6 months), $85 for dogs between 6 months and 7 years, $55 for dogs 7 years and older. If treated for heartworm, it's $135 for adults and $105 for seniors.

Breeders
Name
Location
Cost
Countryside Kennels
Burlington, CO
$1800
Kraftwerk K9
Rochester, WA
Puppies (untrained): $5,500
Puppies (trained): $7,000
Vom Banach K9
Port Orchard, WA
$2,500 to $3,500
Highlander Bluff K9
Toston, MT
$1,500 to $1,800
Vom Dortmunder German Shepherds
Florissant, CO
$2,200 to $2,500
17. Countryside Kennels
Countryside Kennel's dog breeding's goal is to provide you with the all-around dog that is the "Lassie" type, not in look but in loyalty and protection. Our dogs make a great family dog! They are very active and enjoy going for hikes or walks. We take pride in what we do and we know you'll love our dogs.

Countryside Kennels
Derek Stevens, the owner of Countryside Kennels, has been breeding and raising German Shepherds for over 30 years! He ensures that puppies that are handled in his care are raised to be loyal, protective, and sweet.
Location: Burlington, CO
Cost: $1800
18. Kraftwerk K9
Wayne Curry has been deemed the #1 breeder and importer of working German Shepherds since 1987. If you want to guarantee a high-quality pet, Curry will take on the job!
Location: Rochester, WA
Cost: $5,500 for untrained puppies and $7,000 for trained puppies
19. Vom Banach K9
Vom Banach German Shepherd dogs and puppies are made up from only the World's finest and most well known, proven producing working bloodlines available today, as well as many great and legendary others from the past that you will find packed within every generation of a Vom Banach K9 puppy pedigree.

Vom Banach K9
These puppies have grown to enter different working fields, such as police K9, search and rescue, narcotics and explosive detection, and just being a family pet.
Location: Port Orchard, WA
Cost: $2,500 to $3,500
20. Highlander Bluff K9
We invest a great deal of time into producing the best dogs that we can and placing them in homes where they can reach their full potential. With each litter, we strive to improve the next and our breeding program with a goal to always create puppies who are even better than their parents.

Highlander Buff K9
This breeder breeds German Shepherds AND Belgian Malinois, and they claim the puppies they raise are from world class proven working bloodlines.
Location: Toston, MT
Cost: $1,500 to $1,800
21. Silver Mountain Shepherds
Where Courage and Heart are Born

Vom Dortmunder motto
Since their founding in 1985, Vom Dortmunder boasts in being the best German Shepherd breeders in Colorado.
Location: Florissant, CO
Cost: $2,200 to $2,500
Factors that Determine Cost
As you can see from the lists, the prices fluctuate with each rescue. Let's take a look at these factors that go into the final cost.
The dog's age: Puppies are going to cost more than adults, and adults are going to cost more than seniors. Puppies and adults are still full of life and still have many years left in their life, so they'll be more expensive. Senior dogs are cheaper because they're on the last stretch of their life; cheaper prices will increase its chances of adoption.
Location: The price will depend on where the rescue is located. Some states, such as New Jersey, Maryland, and Connecticut, have a higher average income, so prices are going to be more expensive compared to Mississippi and Arkansas.
Lineage: If the dog is a mixed breed, it's going to be cheaper. Purebreds or show-quality dogs are going to cost big bucks. Adopting a regular GSD puppy or mixed breed GSD will cost you upwards of $500, but if you want a show-quality dog or top breed, then it's going to cost anywhere between $2,300 to $10,000.
The breeder needs to make money: If you're thinking a breeder is overcharging a lot for a puppy, then you're not aware of the work- and money- that goes into raising a German Shepherd. A single litter often costs a breeder $8,000. They have to pay for training, food, utilities, and vet bills.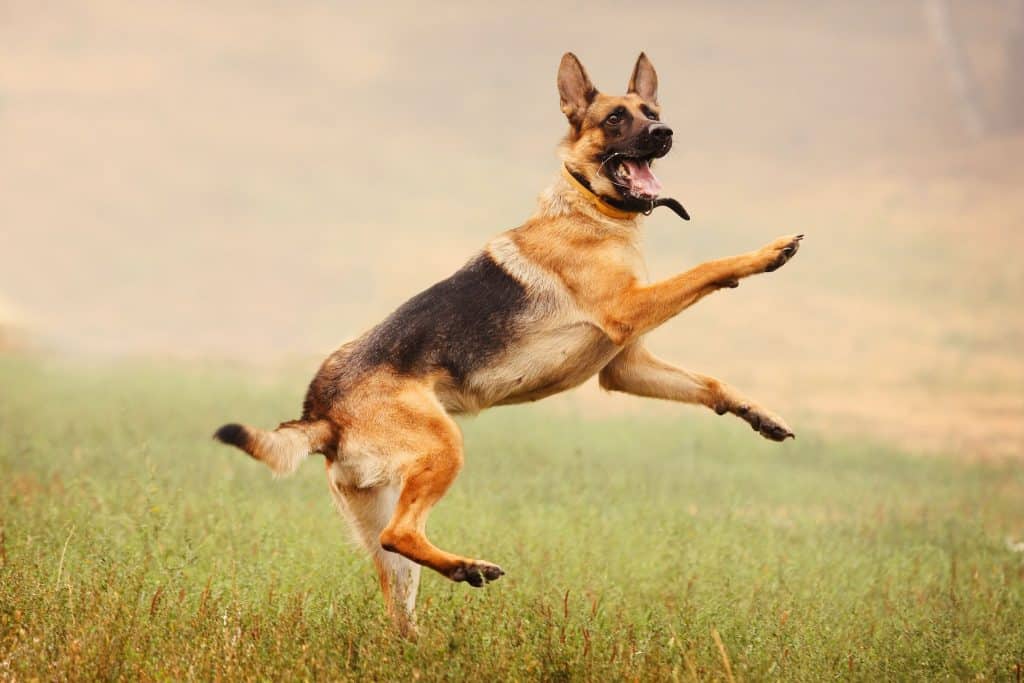 Related Questions:
Are there requirements to adopt? Most of these organizations have at least these requirements in order to adopt from them:
You must be 18 years or older (some may require 21 years or older)
You must meet and interact with the desired dog in person
You must have them come for a house inspection to ensure it is a healthy and safe environment for a dog.
Can I adopt a GSD even if I don't live in a house? GSDs can live happily in whatever housing you live in: house, apartment, condo, duplex, whatever! Just make sure where you live is pet-approved and your living conditions will allow an animal to thrive healthily and safely.