Petco is a chain of stores that offers supplies and essentials for families in the community with pets. These stores don't house or directly care for pets but have partnerships with organizations that do.
Rescue facilities and centers across the country partner with Petco and the Petco Love Foundation to make kittens and other animals available for adoption through their stores.
So, how much can you expect to pay to adopt a kitten at Petco?
How Much Do Kittens Cost At Petco?
Kittens can cost various prices at Petco, and it depends on the individual kitten and the rescue facility or center offering the kitten for adoption. Kittens can cost anywhere from fifty dollars to slightly over a hundred dollars or more.
Each facility will have a different fee they charge for adopting their kittens based on many factors.
Petco provides a comfortable place for kittens that are adoptable through various organizations to be seen.
This offers potential adopters more opportunities to see the kittens available in a particular geographical area.
Pricing will be based on the geographical location that the hosting Petco store and the organization are located, and the services provided.
For instance, the rescue organization may include the fees for all medical costs, including spaying and neutering, which makes the kitten ready for adoption so they can be immediately taken to their new home.
These procedures can drive up the adoption fee for the kitten.
At certain times, some Petco stores and their organization partners may offer discounts and special pricing on older kittens that have not been adopted yet.
They might also offer the same for kittens that need to be adopted in pairs because they are siblings and bonded.
When a potential adopter decides to adopt a kitten from a Petco store, they will have to fill out the necessary paperwork and provide the same information they would if they were to adopt directly from an animal rescue.
Petco stores and employees work as liaisons between adopters and rescue facilities to make adoption happen.
The rescue organization, Petco store, and adopter work together through the process to bringing adopter and adoptable kitten together.
Sometimes certain Petco stores will provide special perks when the adoptable kitten finds a home
These little perks might include a special toy, a sampling of cat food, or something else for the adopter to have a good start with their new kitten.
Aside from the comfortable area that Petco stores provide for displaying the kittens that are available in their area, they also work with these rescue partners to increase adoptions.
Petco stores in partnership with these organizations host adoption days or weekends where the organization brings adoptable pets, including kittens, to the store for adopters to meet.
The cost for the adoptable kittens at these events is the same as what would be charged at any other time if an adopter comes to the store to see available kittens.
Special reduced costs may be offered during these events as well at the organization and Petco stores choosing.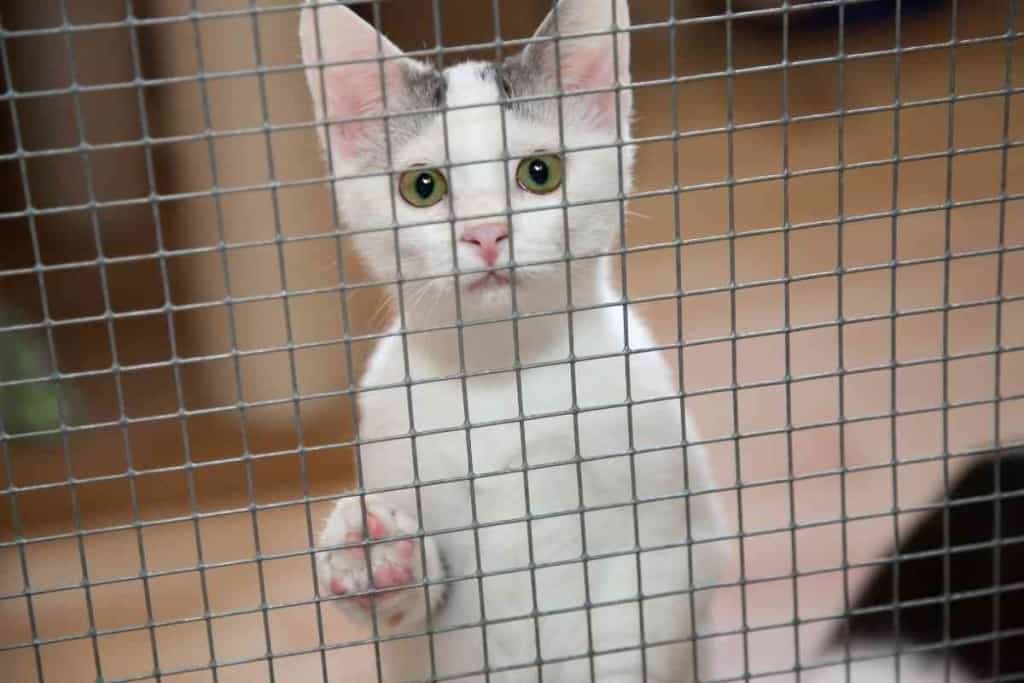 Can kittens cost less at Petco?
Yes, kittens can cost less at Petco stores when they or their organization partners offer specific discounts.
These discounts can vary from one location to the next and at various times.
Special discounts might come in the form of discounts for the military, seniors, or other people in the community.
A great option for adopters looking to adopt a kitten from a Petco store is to first shop different Petco locations.
Different locations can offer varied pricing, but they also have different kittens available for adoption.
Another way to save money and adopt a kitten that costs less through a Petco store is to adopt an older kitten.
Older kittens can sometimes cost less because they are not young anymore, and organizations may be willing to work with the adopter and reduce the cost.
Petco stores and Petco Love Foundation, as well as the partner organizations they work with, strive to find loving homes for these kittens.
While there is a fee that can be costly at times for adoption, this funding goes to providing for the care and wellbeing of the kitten as well as future kittens that need the same care.
If the cost at a Petco location is too much for a potential adopter, other ways to adopt a kitten can cut the cost. Creative thinking, utilizing online resources and talking to local organizations and store employees can be hugely beneficial in helping an adopter locate their kitten at a more reasonable cost.
If, after all this, the fees are still too much, adopting a young cat can cut the cost and make adoption possible for an adoptee.
What makes a kitten cost more at Petco?
What makes a kitten cost more at Petco is their age and their health, and other issues directly related to the kitten.
For instance, if the kitten is adopted with a sibling because they are a bonded pair, the cost will be more.
This often happens when the adoptive kittens do better together and make the cost a bit higher.
By adopting two kittens together, the cost will be reduced when compared to adopting two kittens separately, but it will cost more than the one kitten by itself.
Older kittens, just like cats, can cost less money when adopted because kittens are often more popular and sought after than older cats.
This can mean that an older kitten closes to being a full-grown cat can cost less money than a sixteen-week-old kitten.
Other factors that can affect the cost of a kitten include if they have any existing health issues or if they require medication or daily medical care regularly.
These kittens can be harder to adopt because they have existing health issues and need daily medical care.
Still, it can mean a kitten will be less costly for those adopters who don't mind dealing with medications and medical care for their new kitten and have a compassionate heart.
It can also cost more if the kitten needed extensive medical care before they were put up for adoption. If they needed surgery or other extensive medical care, it could drive the cost up higher.
In Conclusion
Adopting a kitten at Petco can cost different prices depending on the kitten.
Stores sometimes offer discounts and host adoption events with their rescue organization partners that offer more kittens to choose from.
Regardless of how much Petco stores charge for adopting these kittens, there are ways to save money and cut the cost to make an adoption happen.
Creative thinking, resourcefulness, and a bit of thoughtfulness can make anything possible, no matter the cost!